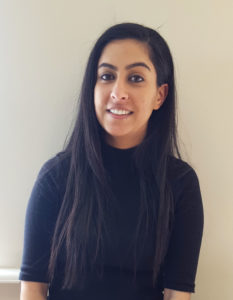 IG Elements is more than happy to announce the start of its newest member of staff, Priya Rai who joined the Technical Team earlier this month as a Design Engineer.
Priya joins us following her graduation from Loughborough University with a degree in Product Design. As part of her degree she completed a placement year at CPI Display in Leicestershire, which specialises in POS (Point of Sale) design in retail. Priya is looking forward to broadening her knowledge and skills in a completely different industry and construction will certainly do that.
Whilst at University Priya was part of the cheerleading squad and she is also a Black Belt in Karate. It looks like we may have found a new competitor for the intercompany KeyFit competitions within The Keystone Group.
As a graduate her first few months will be focused on Approval Packs, BOMs, Specification sheets and Standard Drawings making her a vital member of the team. All of us at IG Elements wish Priya the best of luck in the start of her new career.