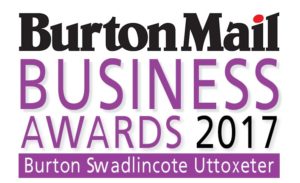 IG Elements is delighted to have been shortlisted for 'Manufacturer of the Year' at the Burton Mail Business Awards 2017. IG Elements has expanded rapidly over the last 18 months, with improvements and expansion across the board, including production, increased sales, new marketing initiatives, innovative new products and a rising workforce.
Having outgrown our original production facilities, our second 60,000 sq ft production space in Woodville became fully operational on the 1st March this year, which has enabled us to triple our production capability. We are vastly increasing the number of moulds we are producing which has allowed us to improve the range of products in our portfolio, allowing us to service a greater number of projects for our customers.
We take time to understand our customers and their requirements, their build process and how we can partner with them to ensure the smooth running of this process for them. We constantly seek feedback and work to ensure we are always bettering ourselves and the service we provide.
Liam Kelly, IG Elements MD, commented;
"We have a very specific 2020 vision and in order to fulfil this we have invested heavily in our new premises, a raft of new staff and improved services throughout the business this year. We are continuing to invest in the business over the coming months and years to ensure our growth remains as strong as it has done over the last three years. We are therefore thrilled to be shortlisted in a category that recognises our commitment to the industry."
The Burton Mail Business Awards evening will be held at the Pirelli Stadium on Thursday, 19th October in a glittering black tie event with all sponsors and finalists attending. We wish all finalists the best of luck on the day.