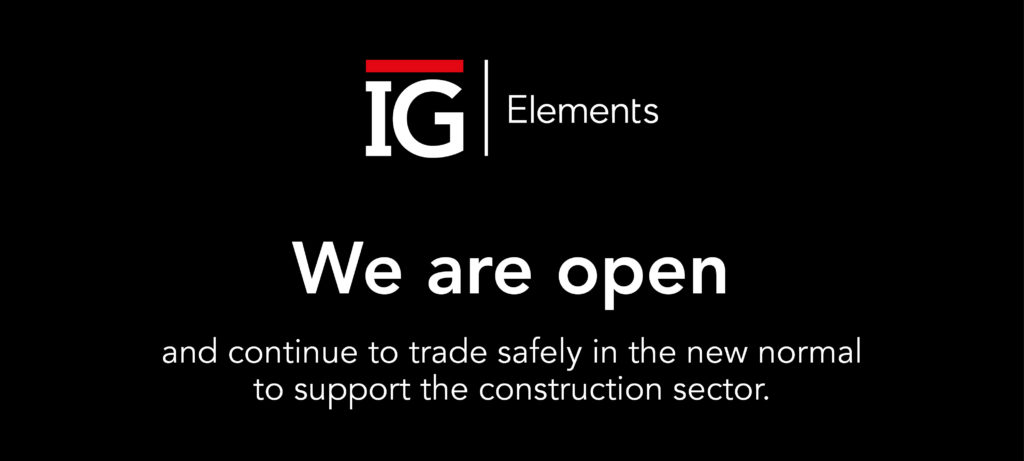 Following the Prime Minister's announcement of a national lockdown, I would like to reassure our customers that IG Elements remains open and will continue to trade safely to support the construction sector. IG Elements has been steadfastly committed to putting in place measures to ensure the safety of our colleagues, customers and supply chain and has worked hard to ensure that we can continue to service the essential work undertaken in the UK Construction sector responsibly.
We are available to support your business. Please contact us on 01283 552205 or by email at the addresses listed below:
Email new orders to orders@igelements.com
Email quote requests and other enquiries to enquiries@igelements.com
As always, the safety of our staff and customers is our top priority as we endeavour to provide the best customer service possible in the current situation. We sincerely thank you for your continued support.
Richard Dolben
Managing Director