What Makes us Special
IG Elements provides architects, engineers and company buyers with an expert partnership for all their offsite building components needs and requirements.

IG Elements invests in professional training for employees to support and manage the business in order to provide the best possible service for our customers.

Our manufacturing facilities are based in the UK with a dedicated and highly experienced team of technical engineers to appraise and schedule your offsite component requirements.

Our nationwide sales and customer service teams will provide you with the support you need, ensuring 100% satisfaction from the brand you know.

When dealing with IG Elements you are assured the same high quality of product and service that is the cornerstone of the Keystone Group.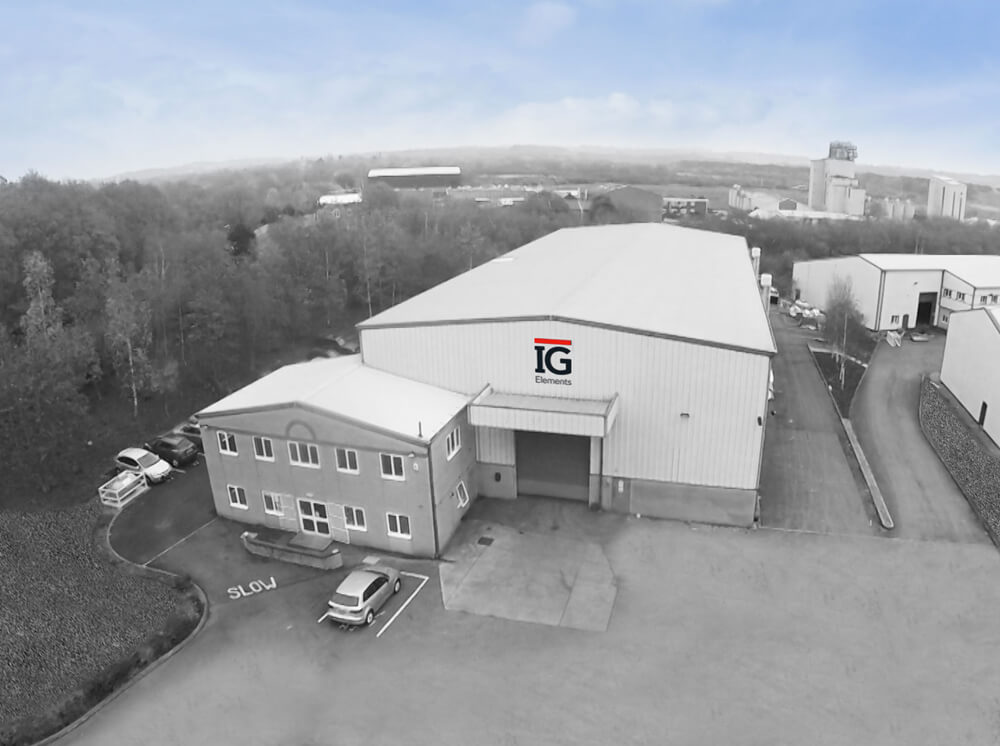 Environment
IG Elements is committed to the continual improvement of all environment issues and the protection of the environment. We can assure our customers, shareholders, employees, local residents, regulators and local authority of our continual commitment to environment improvements.
We understand that sustainability must be at the fore front of operations, some methods we currently utilise to achieve these goals are as follows:
Sourcing of sustainable materials from ethical supplies.

Working with the local community to provide opportunities.

Manufacturing energy efficient parts while minimising waste during the production process.
Community
The company's values of quality, service, product, integrity and value for all filter through the organisation at all levels.
The first lesson that all members of the IG Elements team learn is the ethos upon which the group continues to grow.
These company values and the delivery of the service we offer to our customers set us apart from other businesses. We achieve this delivery of service through training of our staff and communication.
We aim to engage fully with the groups communities and individuals directly impacted by our project work and to add value to the work that we do in creating and caring for an infrastructure of assets by delivering additional community benefits.
Safety
The Keystone Group is absolutely committed to providing and sustaining a safe working environment with safe equipment, safe working processes and a safety focused culture, resulting in zero harm to everyone, both on and off site.
Innovation
We empower and challenge each other to think differently, embrace creativity and develop products, services, and processes that are smarter than anything else in the market.
Fun
We love what we do and we love sharing the passion we have for the Keystone community. When we have fun at work, we are more productive, engaged and motivated to succeed. A business that has fun together, wins together!
Quality
We have a relentless focus on excellence in quality for every process in our business. We support each other to deliver solutions and services that are world class and add value to our customers.
Technical Expertise
At Keystone we never stop learning. Our specialist teams are on hand to provide the most cost effective solutions for the most complex requirements.
Commitment
Results matter. We go the extra mile and are committed to engaging with our customers, employees and communities every day to ensure we exceed expectations.